You only need an address to create a new entry in your Route4Me address book. There are pre-set fields in the contact window where you can add the contact's name, alias, email address, and phone number as well. You can also assign them to a group and choose the color of the pin that will represent their location on your address book map.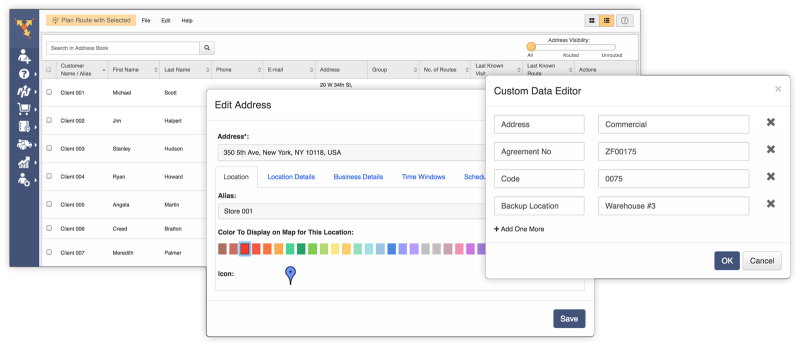 But even with all of those options, there might be additional information you want to include. For example, you might want to specify whether each address is residential or commercial.
That's why Route4Me allows you to add custom data to your contacts. With custom data, there's no limit to the type or amount of information that you can include. It's up to you.