Route4Me is the world's most used mobile route optimization software that you can buy, with over 1,000,000 downloads - more than all of our competitors combined.
It's been a top 100 most downloaded transportation/navigation app in the Google Play and Apple iTunes Store for over 6 years. It also a Top 10 highest grossing transportation/navigation app in both app stores.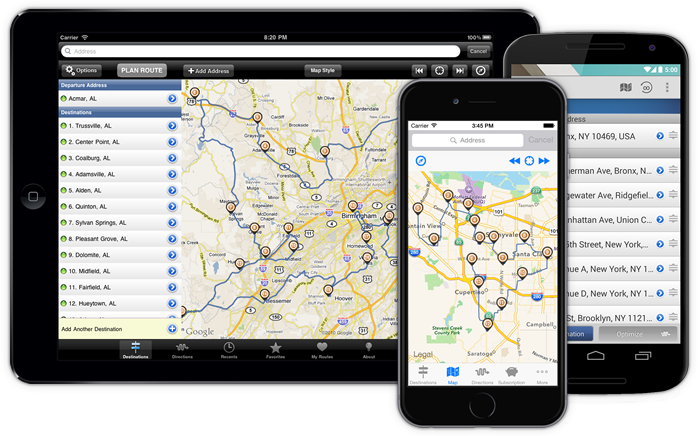 Our mobile apps work with each other and with our main system automatically. There is zero setup, zero configuration, and zero additional cost for web users.
In fact, Route4Me was the first company to have route optimization apps on the iPhone/Android stores simultaneously and we had mobile apps before we even had a website.
The mobile apps have hundreds of various features which work together with our website platform, and since the mobile apps have been used and tested by over one million people, they are extremely stable, easy-to-use, and can be installed by an organization of any size by downloading from the app store.

Native Mobile Android Application
Native Mobile iOS Application
Native Mobile Kindle Application
Native Mobile Blackberry Application